Perth toshiba Laptop Repair Specialists
Computer Mechanics will be working on your computer within
2 hours or it's FREE!

Most repairs are completed within 24 hours (unless parts are required)

Perth toshiba Laptop Repair Specialists
Toshiba Repairs Perth by Computer Mechanics
Many computer repair businesses shy away from laptop and notebook repairs for a Toshiba, because they involve difficult and detailed work. Ultrabooks even more so. If you own a Portege, Tecra or Satellite that is out of warranty, Computer Mechanics can probably help. We repair hardware, upgrade, replace parts and troubleshoot software in the Computer Mechanics service centre and workshop in East Perth. There's no official Toshiba service centre in the Perth CBD.
We're also able to pick up from your premises and deliver it back to you or you can do a back-to-base. We only use authorised Toshiba parts of course.
The most common problems with laptops are screen damage and power problems. AC power adapter issues are common (fails to charge) and overheating can cause unexpected shutdowns. Power connectors often get broken on power cables and sometimes things snap off and get stuck inside. Often these problems are easily fixed – the replacement parts can be quickly sourced.
Toshiba Excite and Thrive Tablets are pretty cheap; the only cost-effective repair is probably a new screen. Otherwise it's a replacement job.
Most of our laptop repairs are to Satellites (still the most common Toshibas) and these are often hard disk replacements, graphics card upgrades or failures, keyboard problems (don't drink coffee while typing) or connection problems.
There are occasionally issues with the fingerprint security reader; this is true for Qosmio and Portege also, and of course, DVD drives and CD drive can be replaced without having to buy a new laptop. The Qosmio is a lovely piece of laptop. Just saying.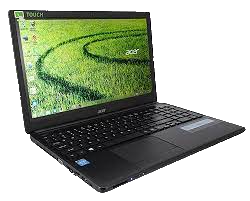 If it's just a parts replacement we can give you a pretty accurate cost estimate. We can quote for more complex repairs also based on previous experience; of course it gets difficult to give a quotation if it involves troubleshooting a problem. There are advantages in turnaround time in some cases we can access parts in Perth; more normally it's a postage job from the Sydney or Melbourne warehouse to Western Australia.
We believe our workshop is a very cost-effective alternative to the manufacturer's service solution. Pretty much any out-of-warranty computer problem; give us a call on 9325 1196. We answer the phone in person. You won't have to listen to some robot telling you the options.
Did I forget memory upgrades? If you have an older A-series, C-series or Pro, installing extra RAM can improve performance and it's a real cheap solution. Note that slow laptops can usually be fixed with a good maintenance clean out.
Toshiba is a registered trademark and trade name. Computer Mechanics makes no representation that it is associated with Toshiba or is a licensed repair facility.